Event-service
We are happy to offer our services in organizing for you banquets, celebrations of jubilees, weddings in halls of our restaurant and cafes.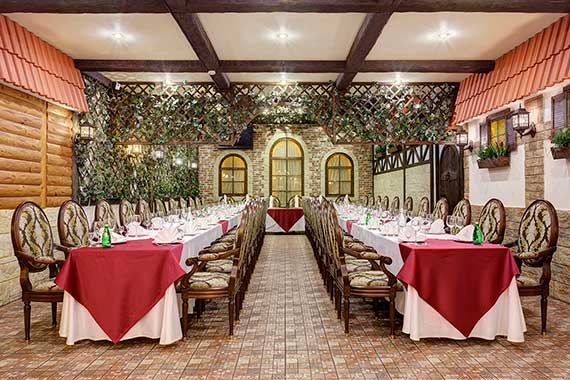 Hall Munich
Hall Munich - comfortable hall-transformer designed in "Bavarian" style with seating arrangement up to 60 persons. Dance floor is available with seating up to 30 guests. Veranda for short drinks (can be rented as a separate hall up to 15 persons) and fireplace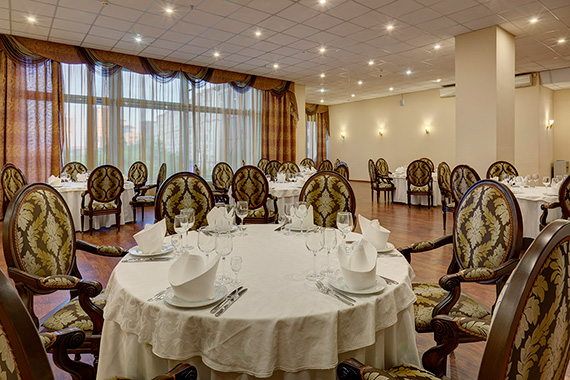 Hall Milan
Banquet hall is located on the second hotel floor.
Suits for conducting wedding celebrations and other banquets.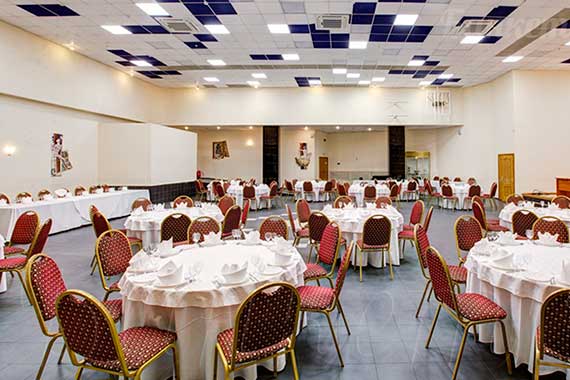 Hall London
Conference hall is located on the 2nd hotel floor.
Hall perfectly suits for organizing and conducting wedding celebrations, company parties and other banquets with lots of invitees.